Travefy's multi-day virtual event received high praise from attendees, helping them enhance their travel business using Travefy's powerful tools.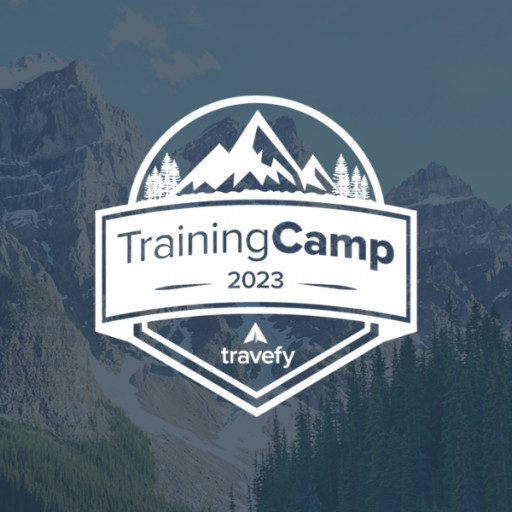 Travefy Training Camp 2023
Travefy Training Camp 2023
LINCOLN, Neb., March 30, 2023 (Newswire.com) - Travefy, the award-winning suite of tools to help travel advisors announced the success of its third-annual, multi-day virtual training event, Travefy Training Camp. This year's event drew nearly 20,000 event registrations.
This year's Travefy Training Camp featured 16 sessions covering various topics to help travel advisors best leverage Travefy's product and elevate their business. Training topics included how to set up dynamic marketing tools, creating a sales workflow, and delighting clients with amazing service all while using Travefy's various features. At the end of the four-day event, attendees were invited to participate in a fun-filled travel trivia happy hour to toast the close of Training Camp 2023.
"Our goal was to provide Travefy users with valuable training that they can use to grow their business. The record attendance shows that we're achieving that goal," said Stephanie Gries, Education Manager of Travefy.
Many attendees gleamed with excitement over learning new skills and finding new ways to implement Travefy into their workflows. Laura Varnau, Owner and Founder of LV Virtual Solutions, said, "Every time I think I have learned it all with Travefy, I learn something new. There were so many nuggets in these sessions."
"These trainings were nothing short of amazing. I learned so much and saw the platform in a different way," shared Amanda Sanchez Bryant, Owner and Travel Agent at Inspired Itineraries Travel.
Christopher Vorobek, Dream Vacations Consultant, added, "I ended up learning so much that will help make me a better agent and provide better service to my guests."
Angela Wimbish, Luxury Travel Advisor at It's Magically Ya'll, expressed her elation about the event: "I'm completely blown away at all of the things I can do with Travefy. I had no idea how powerful it is. I'm super excited to use it for my next client."
Training Camp is an important virtual event to ensure travel professionals make the most of its tools and take their business to the next level. The Travefy team is already hard at work planning next year's event.
ABOUT TRAVEFY
Travefy's mission is to power the success of travel professionals. Our award-winning suite of itinerary, proposal, marketing, form, and client management tools help Travel Advisors and professionals save time, impress clients, and sell more.
Travefy powers thousands of travel businesses across the globe ranging from small, independent travel advisors to the largest travel agencies, consortia, and organizations. Travefy has been features in The New York Times, The Wall Street Journal, and Forbes, among other publications, and has won numerous industry honors including the ASTA Entrepreneur of the Year Award.
Get more information at https://travefy.com.
For more information on Travefy Training Camp, please see: https://trainingcamp.travefy.com.
Contact Information:
Stephanie Gries
Education Manager & Marketing Coordinator
[email protected]
844-487-2833
Related Files
Travefy Training Camp 2023 Logo (1).png
Travefy Logo.png
Original Source:
Travefy's Third Annual Virtual Training Conference Breaks Record With Nearly 20,000 Registrations
The post Travefy's Third Annual Virtual Training Conference Breaks Record With Nearly 20,000 Registrations first appeared on Reliable News.
Travel - Reliable News originally published at Travel - Reliable News